Promotions are necessary if you wish to have a successful career.
Career planning is not complete without taking into account one of the most important element, and that is "promotions".
You need to climb the "career ladder" if you want to move up in your career.
And getting promotions is the only way you can do it.
However, it has been seen that getting promotions is not easy at all.
There are some people who get promoted (quickly) while others keep waiting and hope that they too will get promoted one day.
Having said that, you need to understand that getting promotion is a consequence of following a specific set of actions. There is no such automatic-affair with promotions. Some people get promoted quickly because they have done the necessary things that have made them eligible for a promotion.
However, there is no need to panic if you are not getting promoted. Just find the reasons for it and then upgrade and improve accordingly.
Here under, we have listed 10 Reasons Why Some People Get Promoted Quickly. It will serve as a guideline and show you the right way for getting promotion quickly. Following these guidelines can definitely help you in a big way to get promotion quickly.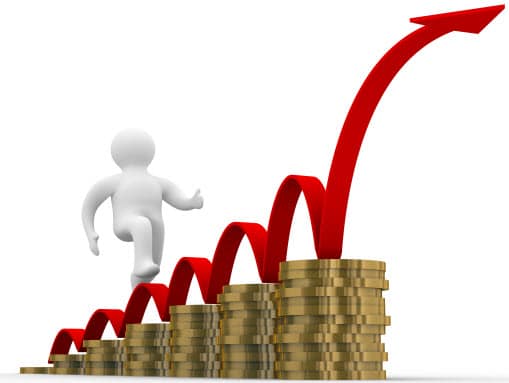 10 Reasons Why Some People Get Promoted Quickly
1. Being in a High-Growth Industry
It's a well established fact that most people who get promoted quickly are associated or work in a high-growth industry. Being in a high-growth industry comes out as one of the most prominent factors for quick promotion. A high-growth industry ensures that you make quick progress in your career. Such an industry provides an ample amount of growth opportunities. You get paid more and move faster up in your career ladder.
They are some obvious advantages of working in a high-growth industry. You get excellent leadership, better mentors, superb products and services, enhanced technology, and of course excellent career prospects for yourself. So if you want to figure among people who get promoted quickly you invariably have to identify a high-growth industry for yourself. Moreover, you need to research and find out most successful companies in that high-growth industry in which you want to see yourself. Remember, successful companies make you a successful professional.
2. Demonstrate Leadership Skills
People who quickly move up on their career ladder have one thing in common. They all demonstrate excellent leadership skills. Besides being an honest and hard working guy, you invariably need to possess and deliver successful leadership in your area of work. In fact, successful professionals do not shy away from taking up responsibility. On the contrary, they are always eager to take on responsibilities and deliver excellent results.
They make sure that the initiatives meet the desired end; make sure that the targets are achieved and make every possible effort to make sure that their organization earns profit.
As a successful leader, they are successful in motivating their co-workers and subordinates. You guide them towards meeting the company's objectives. They are successful in making their impression and stamp their authority as a successful leader. When their bosses need help, they are always there to carry the load. This gives them instant recognition, name, and fame, as well as an opportunity to earn a well deserved promotion.
3. Do your Best
People, who get promoted, work with the mindset that they have to perform their best for the company. Performing your best at work is one of the most important ingredients for success and getting promotions. So do your best and let everything else take the back seat. Performers are simply recognized by your seniors and bosses. Nobody can overlook over performance. When the moment comes you will be duly rewarded for your excellent performance. So you should tread the extra mile when you're your company needs it. Be punctual and have good attendance record. Doing your best you are bound to get an increase in your pay and quick promotions.
4. Bearing a Positive Attitude
Other than possessing skills, intelligence, and know-how, a person who gets promoted quickly bear a positive attitude. If you want to craft a successful career for yourself, you invariably have to create a positive attitude in your personality. There are tremendous benefits of bearing a positive attitude in your work. A positive attitude brings out positive reactions from your colleagues, and seniors. Such people are liked by their co-workers and are readily helped by them. A positive and cheerful person gets the much needed support from his superiors. They get easily noticed by their bosses who assist them for an accelerated career growth.
Research studies have shown those people who develop a positive attitude are more likely to earn a high salary and have more chances of being promoted faster. Such a person tends to be constructive rather than being destructive. Moreover, such a person easily overcomes and thrives in stressful and difficult circumstances which mark his true quality. A truly positive person is an asset for the organization in which he or she works. Well, you can also benefit and can increase your chances of being promoted by bearing a positive attitude.
5. Ask and not sit back
This is one of the most important success factors. So Ask and not sit back. Successful people have adopted this technique for getting high pay and quick promotions. If you want to put your career on a fast track, you should adopt and use this technique in your work life. You need to step up and ask what you want. You may face disappointment in your first try, but this should not bother you. You should ask again and again until you achieve the desired result.
You have to know exactly what you have to do in order to get a pay rise or promotion. There is no point in working hard if you are not clear about the things you need to accomplish in order to gain promotion. So, if you are looking for a promotion, go to your boss and ask what you will require to do in order to get promoted. Present your achievements and accomplishments to your boss in an impactful and intelligent way. Your tone should reflect your request and not your demand. Be specific and clear in whatever you present to your boss. You should continue doing your good work and of course don't hesitate to ask for what you want.
6. Working with the Right Boss
Among the factors, which help you in getting quick promotions, one of the key determinants is working with the right boss. As a matter of fact, your boss has a key role to play in determining the level of success you achieve in your work. So, you need to take every possible step in order to make sure that you are working with the right boss. Working with a right boss, you accelerate your career graph, and increase your chances of being promoted quickly. The kind of work life you will enjoy will largely depend upon the kind of boss you would be working with.
That's why "a right boss" is utterly important for you. You have to determine whether your potential boss would match your expectations. You have to make sure that he is the kind of person you would be willing to work with and for. He should be a respectful person, friendly, dependable and supportive too. Working with the right boss you are sure to make rapid strides in your career.
7. They Create a Positive Self-Image
Among other factors that are responsible for your high career growth, this factor too has an important role to play as far as getting quick promotions are concerned. So, a positive self-image is critically significant for getting quick promotions. It has been seen that people who are successful in creating a positive self-image are highly successful in their career and get quick promotions, as well. Your external appearance matters a lot if you want to create a positive image of yourself.
Many people are only held back and are not promoted just because they do not match their profile with their external appearance. Dressing for success is the golden rule if you want to be reckoned for a promotion. You should mould yourself on the line of the leaders of your industry. Look at the top leaders in your industry or company and then pattern accordingly. The quality of your personality and overall appearance can take you miles ahead in your career.
8. They are More Productive
People who get quick promotions are more productive than their co-workers. This is a well established fact. So, if you dream of a fast career growth, you need to be recognized as a productive professional. Earning the tag of a productive professional is one of the basic requirements for getting quick promotions. You have to come up with a workaholic mentality so as to meet the expectations of your boss and increase your chances of a quick promotion.
By working harder and being productive you end up gaining attention of all the important people in your company. They recognize your effort and reward you accordingly. As a result, you get high pay and get quick promotions. You become highly valuable for your boss. Bosses are proud of such employees and want to retain them in their company. Such people set excellent examples for other employees. So inculcate the habit of working as per your potential. Make sure you do not waste your time and deliver your best at work. You should not complain of your work schedule. The end result is fantastic. You get recognition at work, high pay rise, and quick promotions.
9. Acquiring New Skills and Knowledge
Nowadays, technological advancements and fast evolving business environment have forced professionals and employees to keep on acquiring new skills and knowledge. People who do this go onto achieve high success in their career. By acquiring new skills and knowledge, you stay updated and at par with current trends. You successfully meet industry challenges and expectations. Your boss is happy with you as you bring value to the company and go on to deliver superb performance in your work profile. So you keep your value intact by acquiring new skills and knowledge. You prove to be a valuable asset for your company. You can even train and develop other co-workers and employees in your company. This way you increase your chances of getting a pay rise and quick promotions.
10. Being Patient
Effort and patience go hand in hand. So people who get promoted are not only performers but are patient enough to let the right opportunity knock at their doors. This doesn't mean that you should not be proactive and stop shouldering the responsibilities. This only means that you have faith in the company's system and believe that you will be rewarded at the right time. By being patient, you demonstrate that you acknowledge your company's decision and bear a positive outlook to events.
Understand the fact that there are only finite numbers of promotions that can take place in a year and it may happen that you get your due in the next cycle. It is not always politics that govern promotional decisions. Being patient you also nurture the picture that you are a responsible employee. You are seen as an employee who gives due importance to company's interests. Rather than just pushing your ends, you are willing to devote your time and effort for your company. Your bosses and seniors get this message loud and clear and duly reward you whenever there is the right opportunity for you.
We surely believe that the above post showing 10 Reasons Why Some People Get Promoted Quickly will prove highly valuable for you and guide you for getting promotion quickly.