Gone are the days when laptops and mobile phones were viewed as luxury items – now the gadgets that we use are inextricably linked with our everyday lives. And it's not just teenagers and young people that are affected either – the average adult sees the technology they use as essential to their work, life and play. But how to make sure you stay up-to-date without spending a fortune? Here are some great tips on how to enjoy all the latest technology without breaking the bank.
First, make sure you look after your gadgets when you buy them. Good virus protection software is a must-have for any laptop or PC while drop and spillage-proof cases for mobile phones are a great way to prolong their lives. Taking care of the gadgets that are already in your life will make sure they last a long time, so you won't have to keep forking out for expensive replacements every year. When it is time to move on and buy a new computer or phone, don't just throw your old one away. Many electronics shops offer a trade-in service that allows you to get cash or money off in return for trading in your old items. Or better yet, cut out the middle man and sell them yourself using a website like eBay.com or Craigslist or local classified ads.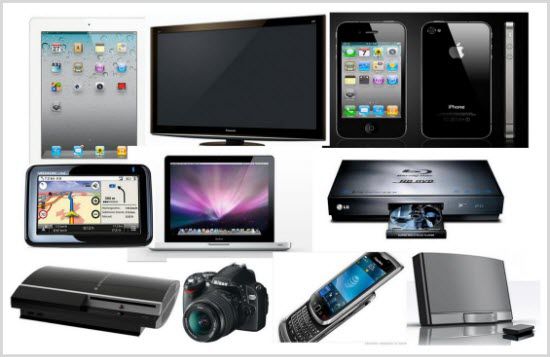 With laptops, PCs and tablets think about the function that you really want your device to fulfill. For example, most new computers come with super fast processors that few people will actually utilize – so why not consider an older, cheaper model instead? It's also worth shopping around and looking away from the major known brands. For example, excellent eBooks and tablets can be purchased for a fraction of the price of a similar product from Amazon or Apple while many lesser-known companies sell high-performing laptops and computers for a much lower price than their more high profile competitors. Also, think about whether the product you're buying really needs to be brand new. You can get great deals on second hand electrical goods online and in local stores, with many refurbished items performing just as well as those purchased brand new gadgets.
With mobile phones, make sure you have a good think about what tariff is right for you before signing up to any expensive contracts. With so many service providers to choose from, you can always find one tailored to suit your needs. Spend a lot of time calling abroad? Get an international SIM card and you can enjoy cheap calls to USA, Europe, Asia, Africa and more. Rack up lots of time browsing the web? Check out tariffs that offer unlimited data access, or those that let you add on a higher allowance as and when you need it. If you don't use your phone much, you may find that a pay-as-you-go tariff is actually better value than a contract. Keep a log of how and when you use your mobile phone and use this to find the right service for you.
In this day and age, we are more dependent on our gadgets than almost anything else. But with a little forward thinking, we can enjoy all the benefits of a connected lifestyle without spending a fortune on electronics year after year.
Guest post by Zofia