Investing in Stocks can be a challenging task for most of us. Selecting a stock is not like playing a gamble. Earning in stock market demands on proper and thorough research of stocks. After all you invest in stocks because you want to grow your money and reap healthy profits. You would never want to bear losses. But, how would you go about selecting the right stock(s) for yourself.
So the million dollar question here is How to Research a Stock?
Stock research involves an in-depth analysis of various characteristics of a particular stock. A proper stock research provides you with right kind of knowledge so that you may be able to select the best possible stocks and thereby invest confidently. Doing a thorough stock research you can be sure of generating a good amount of income for yourself.
In this article How to Research a Stock? We have described the steps you can follow in researching about stocks. Remember that informed decision is always better than just investing blindly.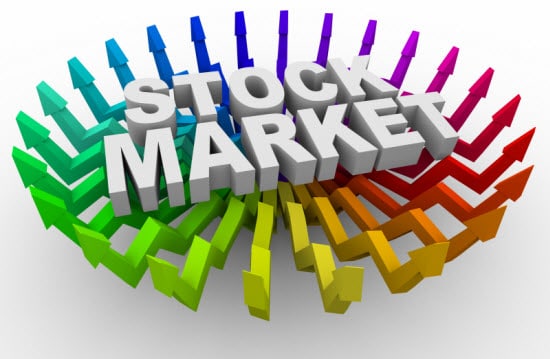 Know about the industry as a whole
The starting point in the stock research process is that you have to select the industry or sector in which you want to invest. This can be tedious and tricky but an easier and better way is to go for the sector in which you have interest or you feel this sector can increase in future.
You should always invest in what you know the best. First of all, you need to prepare a list of some of the top companies in the sector chosen by you. Then you got to have answers to important questions like:
What is the basic underlying earning model of these companies?
What are the different sources of income for these companies?
What is the industrial growth rate in the last five years?
The growth potential in the coming years?
Chances of price rise in the industry?
Factors which may hamper the growth of the industry?
What are the main reasons which let customers prefer a particular company over other in the industry?
Answers to such questions enable you to have a better insight in the industrial sector or the company in which you want to invest. They also help you to choose a particular industry for investment or discard it.
What the company does – Annual Report and Profile of the Company

After having selected the industry or sector in which you would like to invest, the next big step is selecting a company stocks for investment.
For this you have to evaluate the business of the company.
One of the best ways to analyse the business of a company is to study its annual report.
You get to have detailed financial information about the company together with its products, services, awards, recognition and future business plans as well.
You also get to know the business verticals of the company as well as complete profile of the company.
What other people want to know – Company's Conference Calls
Besides getting answers to your queries it is important to know what other people's queries are. You should also know what others want to know about the company. A better way for this is to utilize company's conference calls. In these conference calls company's designated executives answers people questions and provide information that may be useful for you too. It can turn out to be a learning experience for you.
Corporate Financial statements – Balance sheet
Company's financial statements (like Balance Sheet) are important as they provide in-depth coverage of a company's financial position. You get to know the company's assets and liabilities and can then make out your investment decision based on this.
Focus on the numbers of a Company's Financials – The technical details

Company's financial statements can be quite complex to understand. But there are some numbers or technical details which can give you a fair knowledge about a company's financial health. Some of the important numbers as are follows:
Price-to-Earnings Ratio: It is a ratio which depicts the price of a share of stock to its future earnings. A lower PE is more beneficial than a higher PE. Also PE can vary from year to year so an average of previous 5 years PE Ratio can give you a more realistic picture.
Return on Assets: This figure lets you know the capability of a company to generate earnings for every dollar it uses to manage its business. A high value of return on assets shows that a company is very productive.
Earnings Growth: This figure depicts how fast the company is increasing its earnings over the last 5 to 10 years. It shows how far the business of the company is sustainable.
Price to Book Ratio: It depicts the expensiveness of a company relative to its book value.
Company's cash flow
A company's cash flow depicts the overall movement of cash in a company. This figure should be positive meaning the cash which comes in should be greater than the cash which goes out of the company.
EPS Trend Analysis

You should also check Earnings per Share (EPS) trend for the company. The trend should reflect consistent growth over the years.
Compare PE Ratio with Industry Norms

The PE Ratio when compared to the industry standards should be lower which means that the stock is less expensive in relation to its earnings. For example industry PE is of 10 and Company you are researching is trading at PE of 18 then it can be expensive stock to buy. (PE ration depends on many different elements too like companies future announcements because of that stock can trade at high PE)
Company's Debt

The extent of company's debt is critical to its overall performance. A high long term debt means a low growth rate. Interest pay outs on debts is a major cause for shrinking the net profits of a company. Low profits mean low EPs and thus lower returns for the investors.
Do online Research through financial websites

Financial websites are a storehouse of information about companies. Almost for every country you would find a suitable financial website giving detailed information about companies listed in their local stock market. You get vital information like EPS, PE Ratio, Company's Balance Sheet, Experts views, etc. You can easily compare different companies financial data at one place.
Keep yourself updated

Investment in Stocks requires you to keep yourself updated. You should regularly visit company's website to check for any latest developments and other key information which has an important effect on your investment decision.
Keep in mind these useful and important investing tips
Slow revenue growth is an indication of danger ahead.
Increase in the gross margins depicts an improvement in the competitive position of a company.
Large institutional buying can raise stock price.
Overall the points discussed above for How to Research a Stock? Aptly covers the steps you need to follow before investing in stocks. These steps are a must if you want to generate a good return out of your investment in the stocks of companies.